MM Lidl Co.
5 Panel - Mountain Print with Camel Brim.
The mountain print & icon is a nod to our over-arching belief that "Compassion can Move Mountains". Compassion for both others and our world. If we're all a little kinder, accepting, and understanding - the rest will fall into place. This hat is for all those that believe the next generation gives us hope for the future - and that our "lidls" will move mountains!
Regular price
$28.00 USD
Sale price
$28.00 USD
Unit price
per
Sale
Sold out
Share
Sizing
View full details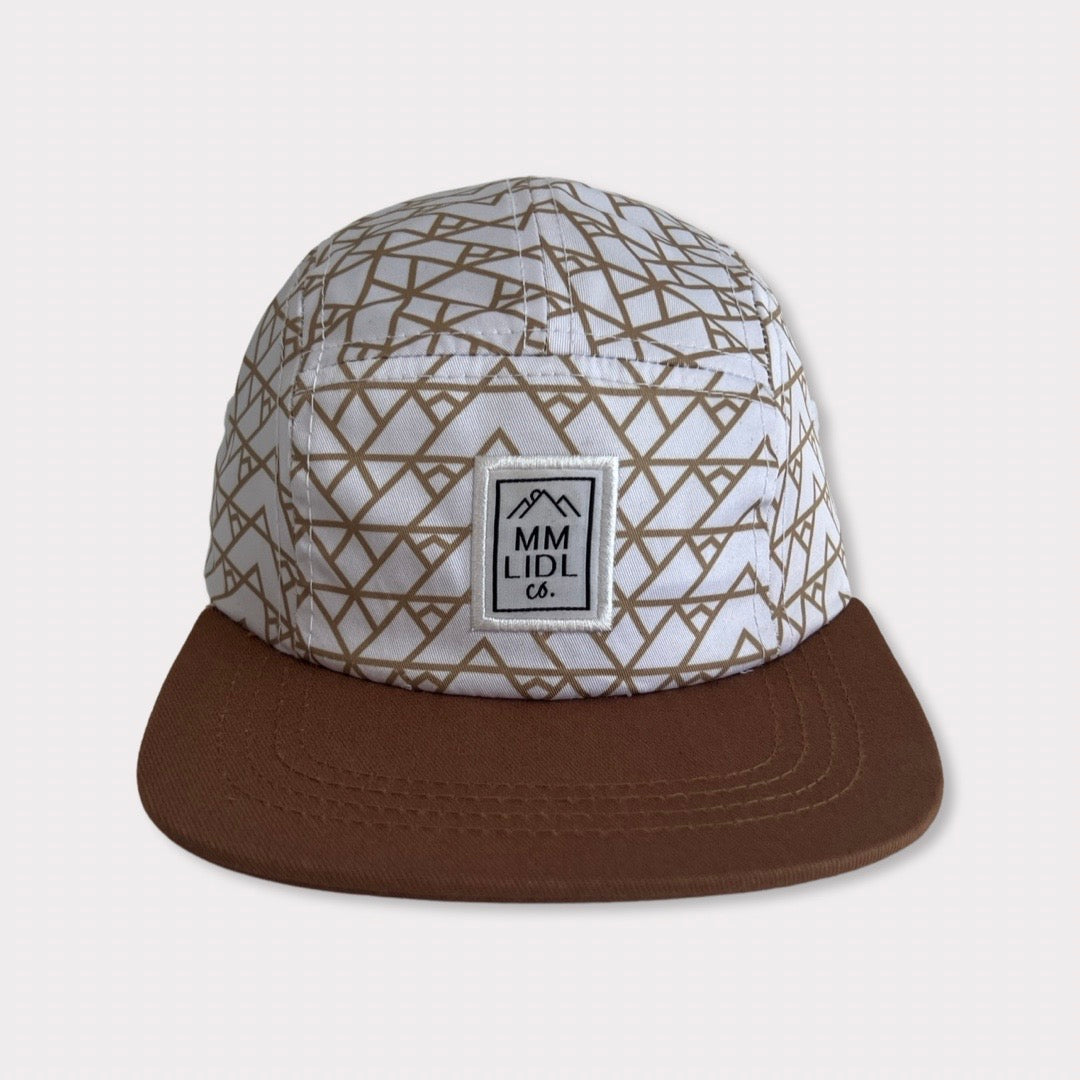 What makes our Recycled Collection of hats sustainable?
Our manufacturer diverts trash from landfills to create custom hats by:
Salvaging HDPE plastic buckets to create brims
Upcyclying organic cotton twill from overstock at manufacturers/warehouses, which would otherwise go unused, to make hat panels
Collecting aluminum cans to recycle for use as buttons for the top of the hats
Repurposing excess leather scraps and offcuts from leather makers to create custom MM Lidl Co. patches